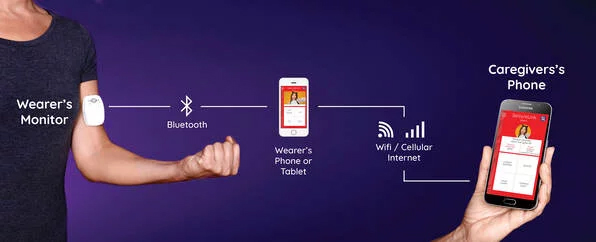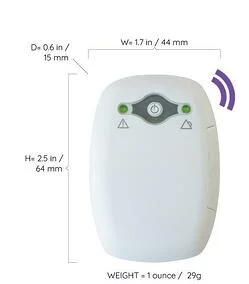 SeizureLink Monitor:
The detection device is about the size of a match box or pack of sugar. The Monitor's sensors use surface electromyography (sEMG), a muscle signal at the surface of the skin on the biceps muscle. The SeizureLink algorithm can sense when the biceps muscles clench and tighten during sustained tonic muscle activity, which can be recognized even when there is little or no visible movement. The SeizureLink Monitor is a small and lightweight device that only weighs 1 oz. It's dimensions are 2.5 inches by 1.7 inches by 0.6 inches.


Dual-Placement Electrode Patch:
The Dual-Placement (you can use one on average two times) Electrode Patch helps adhere the SeizureLink monitor to the arm and is responsible for getting an accurate sEMG signal. The patch adheres to the biceps with an adhesive called hydrogel, which is non-invasive, non-toxic and easy to remove from the skin.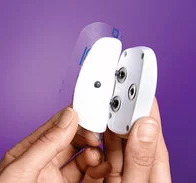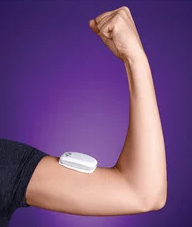 Monitor placement:
The monitor can easily adhere to the belly of the biceps on adults and children with an arm circumference of 6 inches. It's discreet, and non-invasive so it can be integrated into any busy or active lifestyle without worry.


SeizureLink™ App:
The SeizureLink app offers everything you need including: keeping you connected to the Monitor and its alert signals, the ability to manage a seizure diary and create useful reports, and even lets you connect with other Caregivers to keep them alerted. You get all of these vital benefits, right at your fingertips! The app is also FREE and EASY to use on both Android and Apple mobile devices.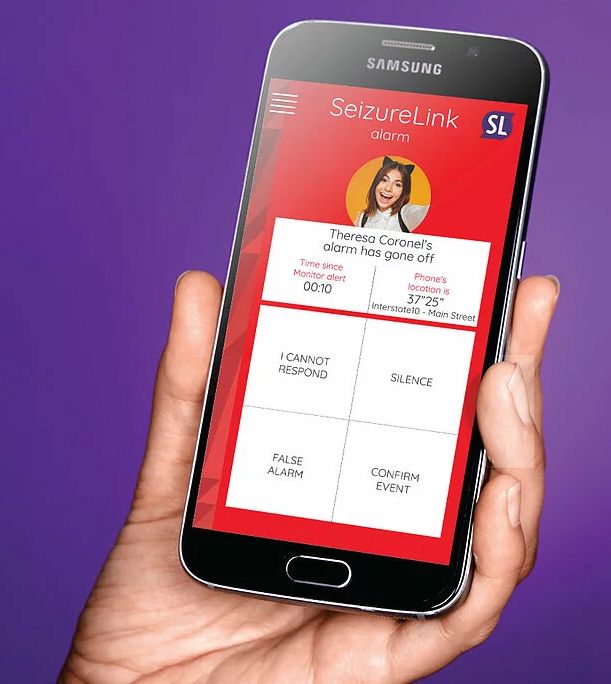 Review research focused on the algorithm
here
. The study provided is for example only, and individual results may vary.