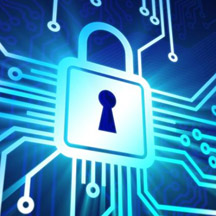 Keeping user information safe and private has been a concern for us since we started building SeizureTracker.com.
We have implemented multiple tools on the site to ensure the security of our users' data. Some of those tools include a user id and password log in system, encryption on all user account data transfers and a randomized unique identifier for data entries.
Seizure Tracker data will not be intentionally shared without removing identifying information (unless the user specifies otherwise).
Seizure Tracker Data For Research
Seizure Tracker is the largest collection of patient entered seizure event and treatment information in the world. We realize the data collected through the tools available to our user base could have a great impact on the understanding of seizures and epilepsy.
After circulating the "Help us understand your interest in epilepsy research" survey in February of 2014 we realized Seizure Tracker users had a strong interest in furthering epilepsy research through sharing their anonymized seizure diary data. We took that as a mandate to build tools into Seizure Tracker that would give our users the capability to easily participate (or not participate) in epilepsy research.
We will periodically export de-identified population data from the Seizure Tracker database for research purposes. All data points that have the potential to identify the user will be removed prior to these exports.
Seizure Tracker users have the option to opt-out of these exports.
Visit the help section to see how.